'The Ariya's proportions show what's possible with Nissan's 100% electric vehicle platform, said Alfonso Albaisa, Nissan's senior vice president of global design.'The surprisingly short overhangs, large cabin, large wheels and tailored two-tone paint scheme provide an elegant appearance that balances sport and luxury.'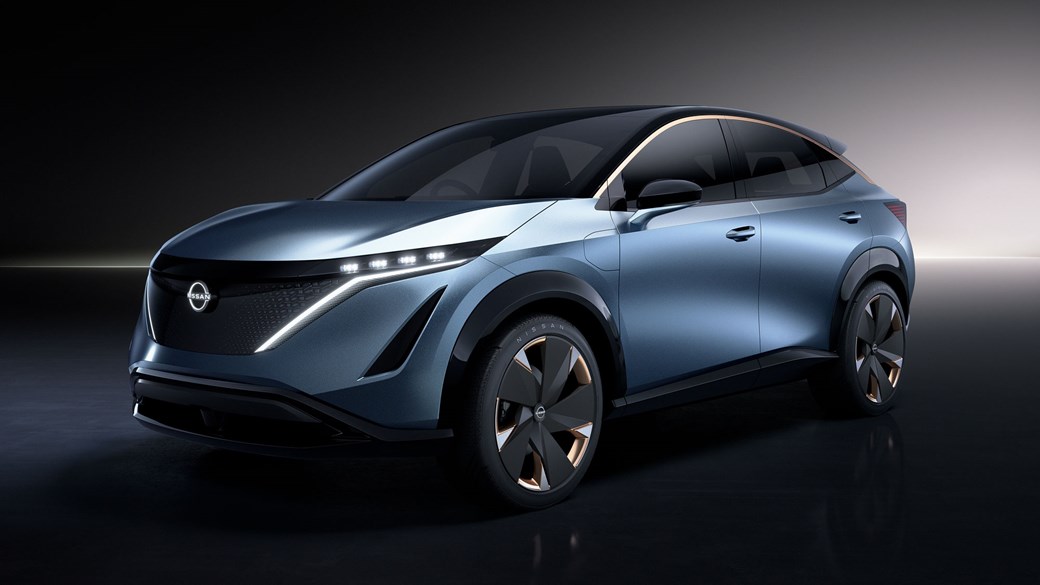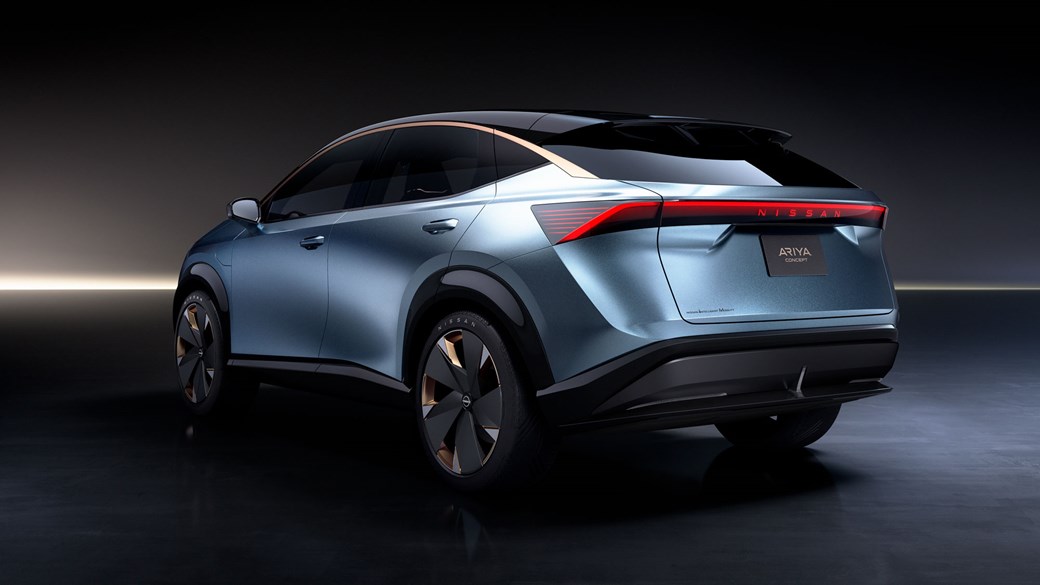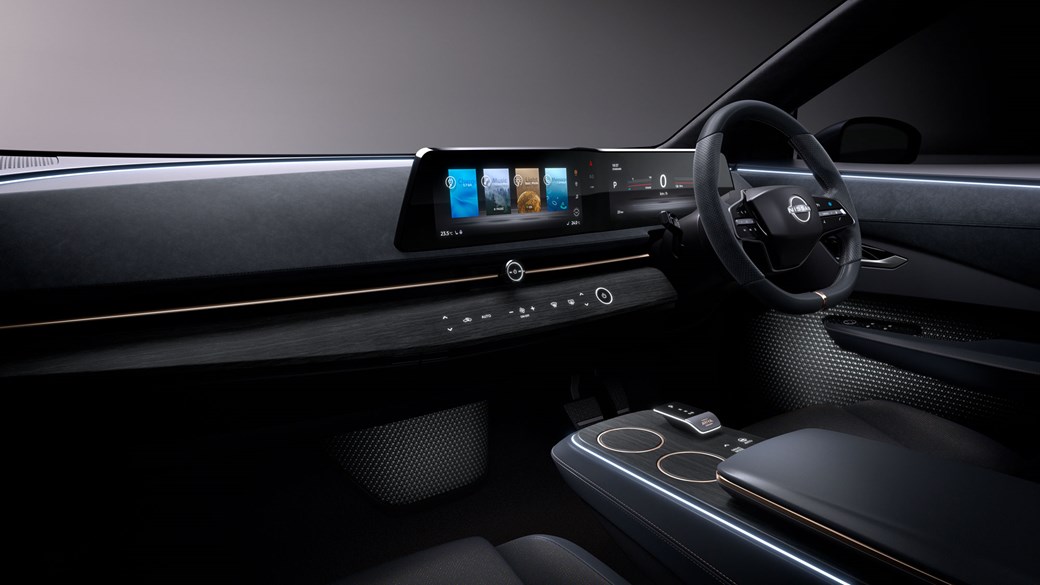 The Ariya is powered by dual electric motors, one apiece turning each axle to give four-wheel drive capability. Nissan is talking up the Airya's balanced, sports car levels of performance, but is giving no indication of battery cell capacity or range. The Leaf e+ has a 62kWh battery option good for 239 miles – the bigger IMx concept was theoretically good for 600km, or 373 miles. That suggests the Ariya will be the costliest car in Nissan's range bar the GT-R. The concept sports the latest version of Nisaan's ProPilot driver assistance suite. Like the Leaf it can accelerate and brake following the car in front and keep within lane, as well as undertake hands-off driving between highway junctions so long as you've set the navigation – just like the current Japanese-markert Skyline. But next-gen features include automated overtaking, lane diversions and piloted exiting of the highway. Drivers okay the transfer to automated driving via a button; the pared-back interior lighting switches at that point to signify a more relaxed state. Whether the driver stays that way depends on how polished and bulletproof ProPilot 2.0 turns out to be – assuming it can be homologated for use in Europe.
The Ariya also demonstrates a series of connected features. As soon as the key is detected, the seats and vehicle settings change to match the driver's preferences. Once a destination is set, the car's AI will calculate appropriate parking for you. And if you're picking up friends on route, you can have a video conference before your journey to pin down the details, then share the car's changing location with them to co-ordinate collection. The vehicle will also be updated over the air to boost convenience.
I'm sold – when can I have one?
Nissan isn't saying exactly. But Albaisa promised 'you will soon be able to drive it'. And thanks to the new platform which can be pushed and pulled into multiple sizes, expect it to step up the proliferation of pure EVs from Nissan, Renault and potentially Mitsubishi.
(Published by Phil McNamara - Editor in Chief at CAR Magazine)